My little boy is going to be
four years old
in only 28 days.
How did this happen?!
So distract myself from perpetually misty eyes (who told him he could grow up so fast!) I've immersed myself in party planning!


It took me about 3 months to win Ty over to the idea of a zoo theme birthday party. Actually, credit-where-credit's-due, my parents (the infamous Nana and PaPaw) were the ones who planted the seed that actually took root. Grandparents are wonderful for things such as these. They're also the ones who gave my son the idea to send his puppies to live with my boss, aka "Uncle" Donny, when they went from this...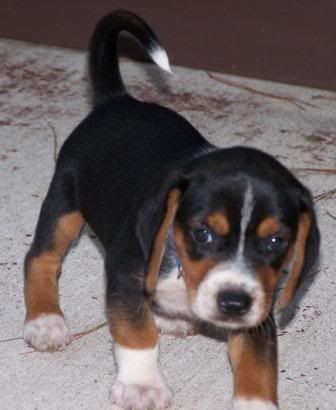 Sebastian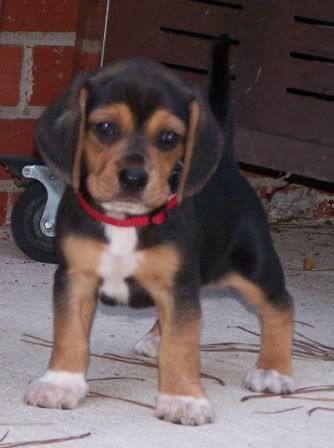 Amadaeus




To this....


The bed is empty because Amadaeus barked all.night.every.night.






Nice, eh?

Grandparents can solve such problems.

[nods]

Anyway, back to the party.

So Ty finally agreed that a zoo theme party was a brilliant idea!

Sooooo, mama started searching the net for all the zoo-themed party supplies she could find!

Ty got a hold of one of my Oriental Trading catalogs one day and made all the ordering a million times easier. He went from front cover to back cover going "I want that and that and this and that and this and this one and that one and this one....." You get the idea.

So, Oriental Trading it was.

Where I got this tableware for the kids (adults will have solid matching primary colors):




I also got the following party favors:


But the food part is what I'm getting a little carried away with.
First, let me state, I have something like 3,000 sites bookmarked. And organized.
I know. I need a life.
Anyway, I have almost 300 recipes bookmarked. And I've had a blast going through them to figure out the sugar-infused menu for the party.
It goes something like this:

Sugar Cookie Bars, recipe and image courtesy of Beantown Baker
Jello Pinwheels, recipe and image courtesy of The Wicked Noodle
Sparkling Strawberry Lemonade, recipe and picture courtesy of Life's Ambrosia

Brownie Pops, recipe and picture courtesy of Betty Crocker
Lollipop Cookies, recipe and picture courtesy of Minjina Kuhinjica
Layered Jello, recipe and picture courtesy of Cafe Zupas
And then there are the cupcakes.
I was looking for a cake I truly loved and my sister searched
Flickr
and found an album from
The Schneider Clan
that had the
cutest
cupcakes.
As you can see.
And finally...I'd like to have a cake for Birthday Boy to blow out his "Happy Birthday" candles on.
I searched
Flickr
again and
Blue Cupcake's Photostream
How cute would this be! Only problem is, I can't make the cake topper, so I'm hoping and praying that my ever-so-talented sister would be able to.
[fingers crossed]
So that's about it! His party is in a month and a few days but I feel ready!!
Note: I've tried to include links and credit for all the sources and pictures in this blog. If I have missed anyone or given credit to the wrong source, please let me know as I want the originators to get the credit they deserve.