Ty's room is not yet complete....
....but the painting is complete so we cleaned it up and cleared it out and went ahead and let him see how it looks!
Now we just have a MESS of toys to move back into his room and reorganize! (The mess in the hall outside Ty's door is only a SMALL amount of all of the stuff we've taken out of his room to get it done!)
I still have several small projects that will add finishing touches to his room such as some Yoshi eggs and a Bullet Bill trashcan but those I can work on outside of the confines of those same four walls I've spent the last six days locked in.
Hallelujah, I am free!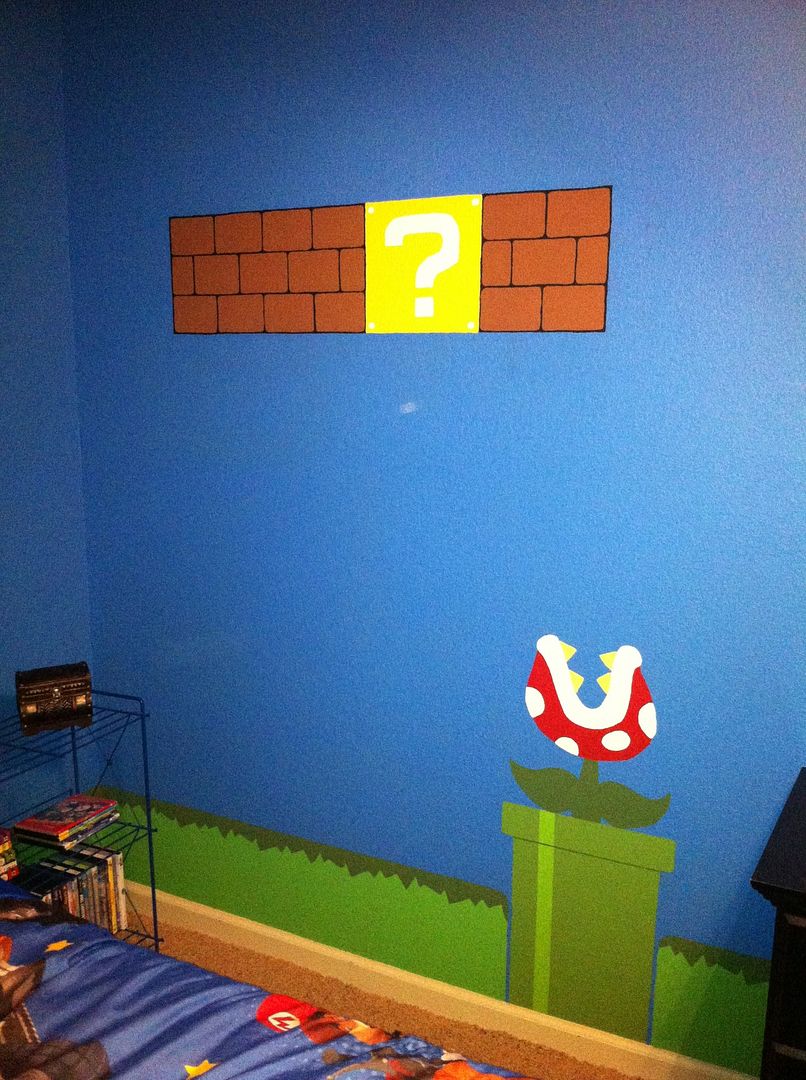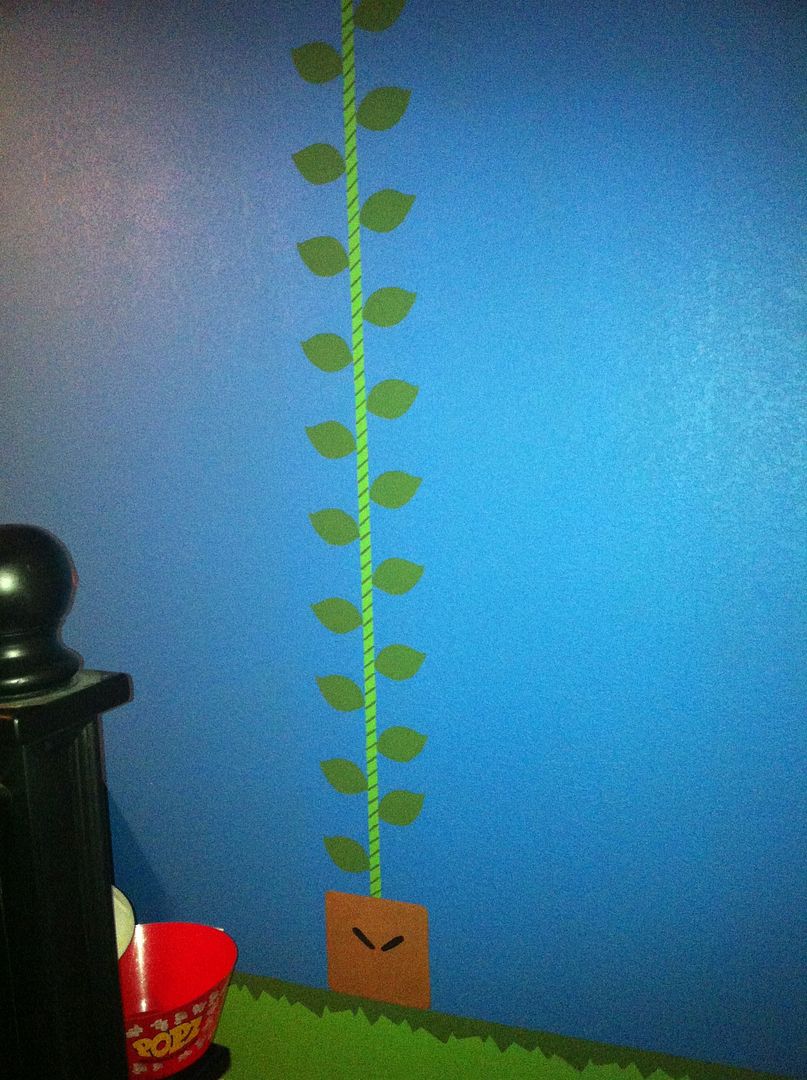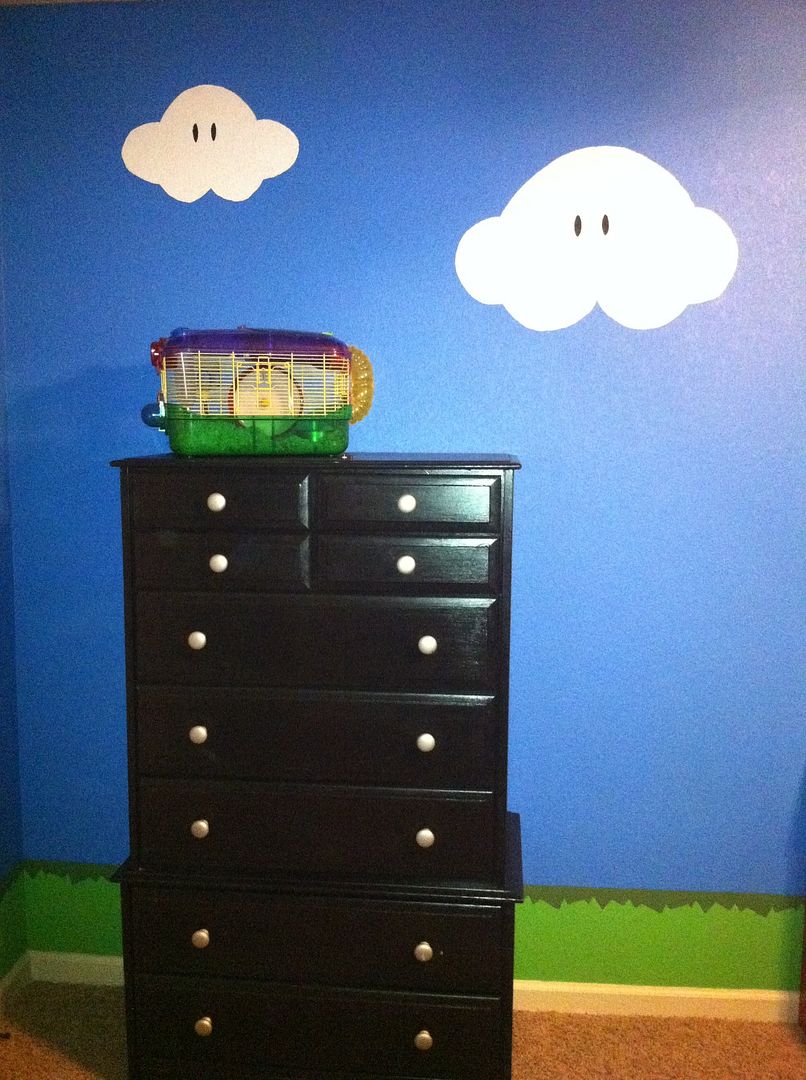 Okay. That's it for now. More--I promise--when the room is actually done!