In the beginning there was a mess.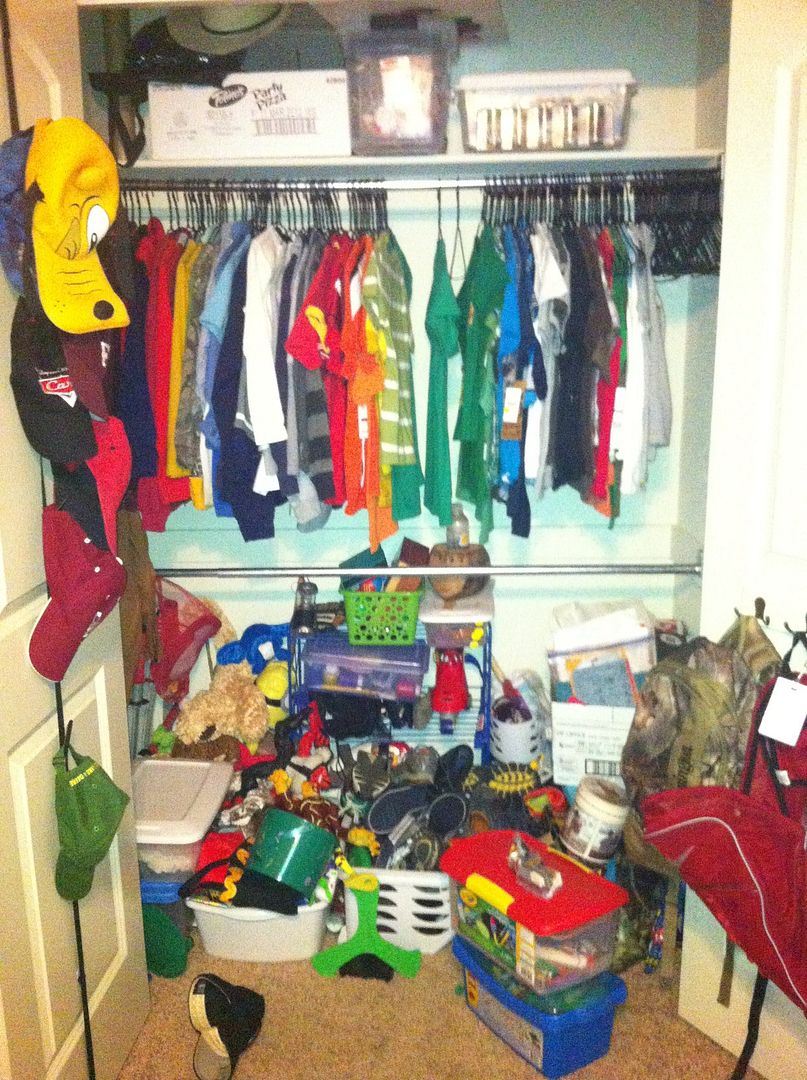 See?
And this is a good day.
But I decided that this no longer works for me. So we went to Lowes Friday night, grabbed some 1" x 12"s (which are, in reality 11.13" x .75" in case you're wondering) and on Saturday we started cutting, putting together, and painting some shelves for Ty's closet.
But we had to make such a mess emptying out his closet that Jason started asking about moving up when we redo Ty's whole room.
Because we were planning and pretty well ready to redo The Boy's room into a fun kid room with actual wall color. So I ran back to Lowes, grabbed some wall paint (for family, I think the color Jason chose is pretty close to the same color Papa painted his cabinets in the garage in his house in Picher!) Then I ran to Michaels and grabbed about $15 in craft paint. And back I was. Ready to begin.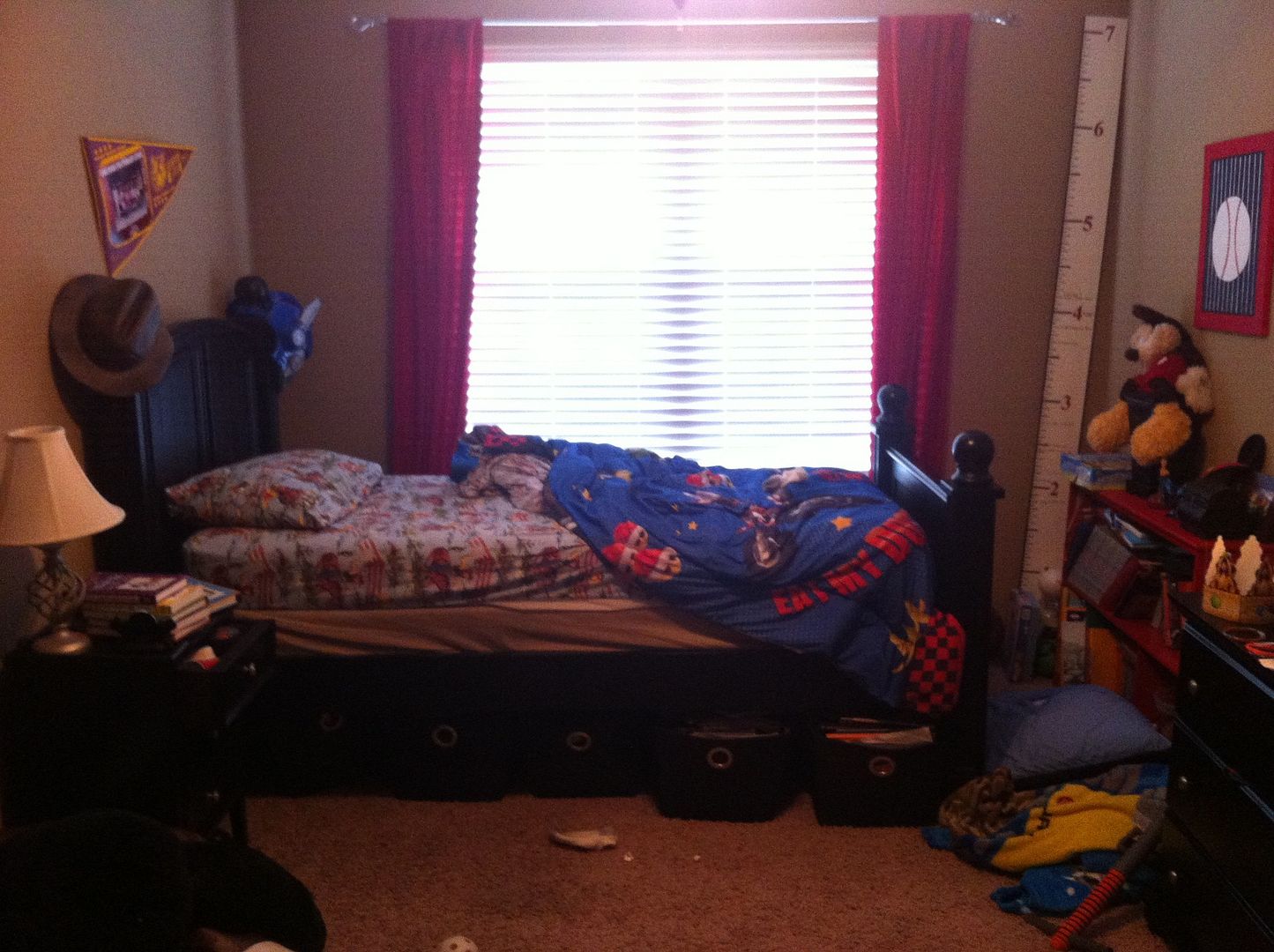 Here's the rest of the room.
Again, this is a good day. Typically Ty would have sports bedding on his bed, but it's the weekend, that's stripped off and in the laundry so we brought out the flannel cowboy sheets and the secondary Mario Kart comforter Ty begged us to get last year at Walmart.
And there's carpet visible. A large patch of it, actually, so this is a REALLY good day.
But we moved even more stuff out into the hall and the guest room where Link kept watch over it.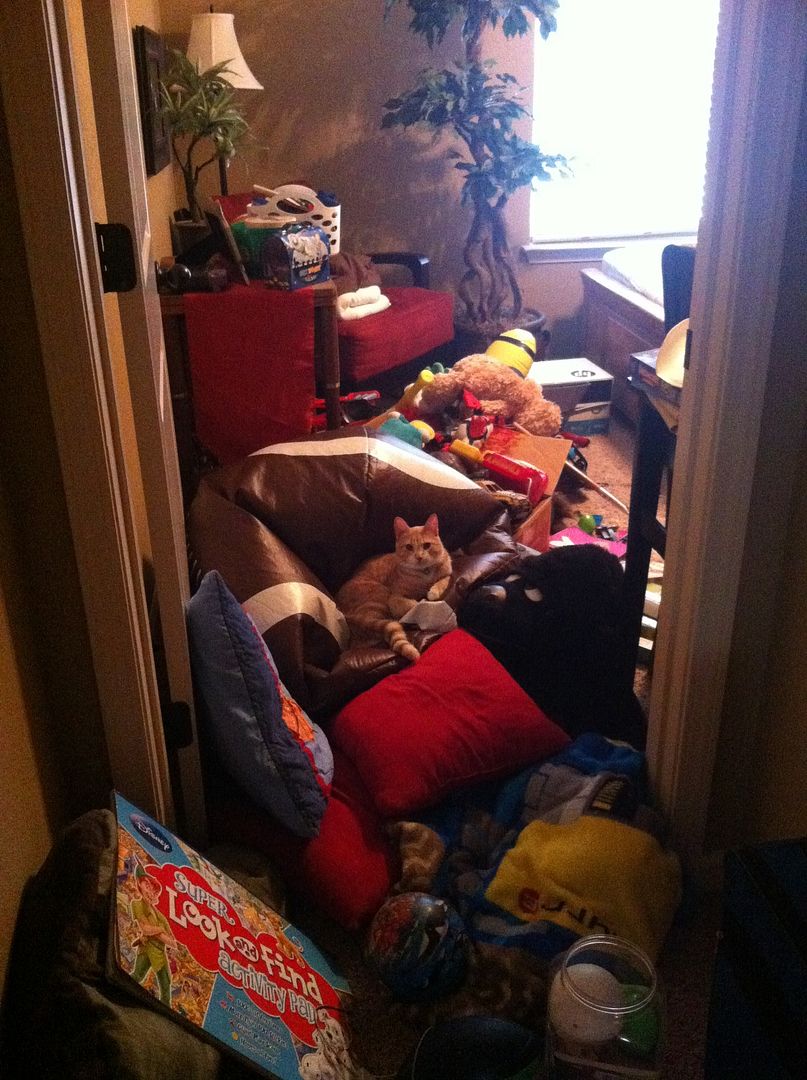 Since the color we're painting the room is SO blue, I had to draw out the design that I'm going to paint on the wall first because it'd take layer after layer after layer to paint over the blue. So I drew off a 10" band at the bottom of the room on two full walls and exposed areas of a third wall. Then I got Jason in to figure out where we're going to put everything we have so I could get an idea of where to put the other paintings I had in mind for the walls.
And then I broke out the blue paint.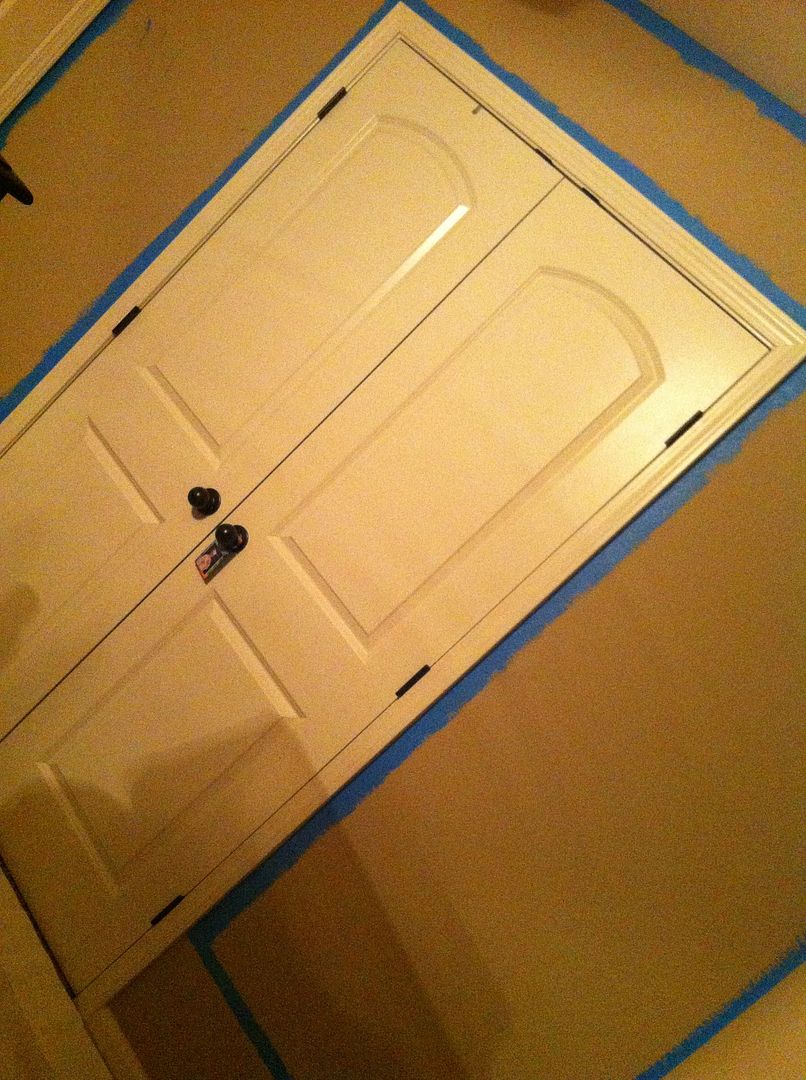 And I tediously trimmed around the doors and the ceiling and the drawings on the walls.
And this little booger....this is a little snippet of a floor-to-ceiling drawing took more than an hour to edge around that whole drawing. And I still have to do the second coat!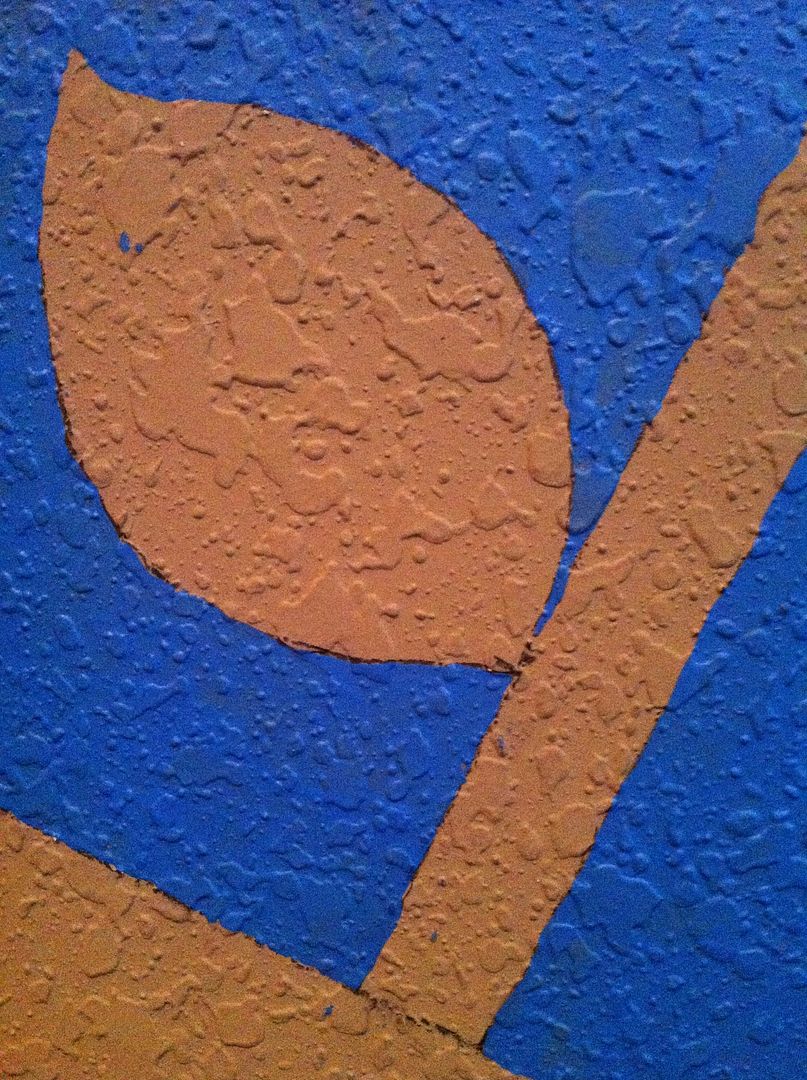 Oh, and Link was sweet enough to keep a very close eye on Pikachu and make sure the (latex) paint fumes weren't bothering him.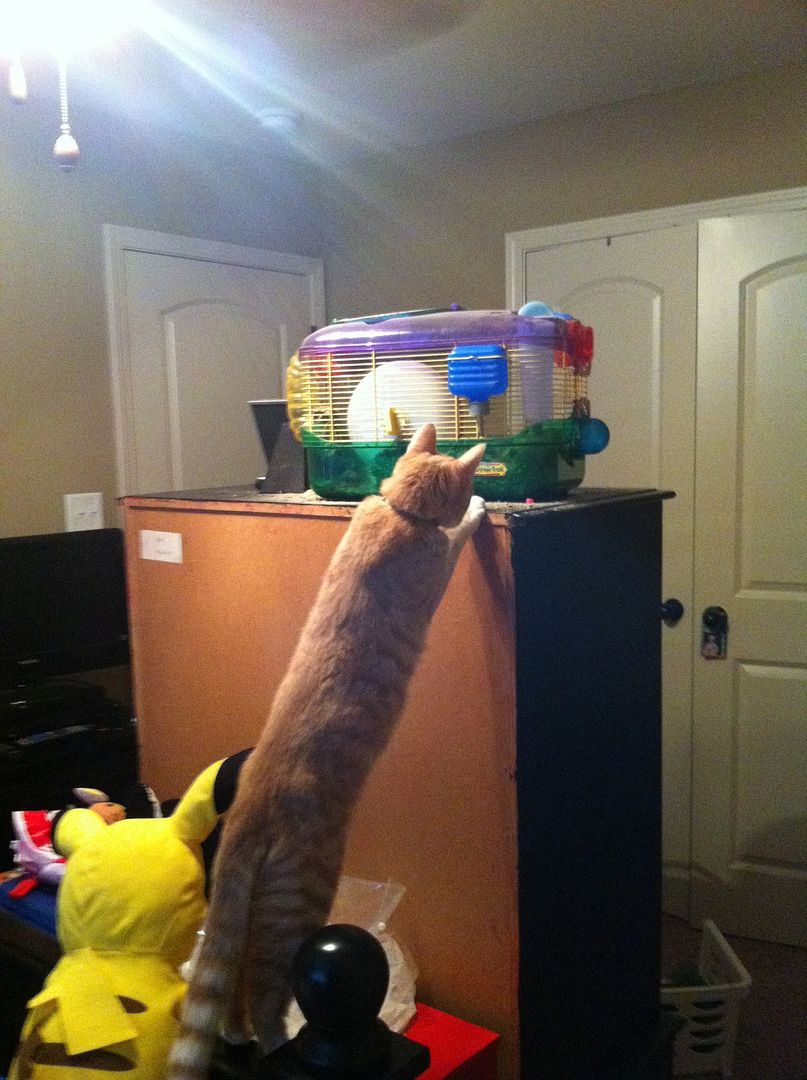 Okay, back to work for me. I hope to have some major progress accomplished by the time I die of exhaust tonight! More to come later!