Can I just say how sore I am from spending the weekend painting The Boy's room?
And though my arms are achey and sore, it's my legs that are killing me. Namely the muscles in the back of my thighs from kneeling, squatting and crouching all weekend.
Because as simple as this looks....
That band at the bottom required measuring off the top, edging it on both the green and the blue side and then stenciling and hand painting the grass template I made. Twice. Because everything took two coats of paint.
But first, I started with a whole different look.
Of the two options I presented my husband, he chose a zig-zag pattern and I got this far before I vetoed it.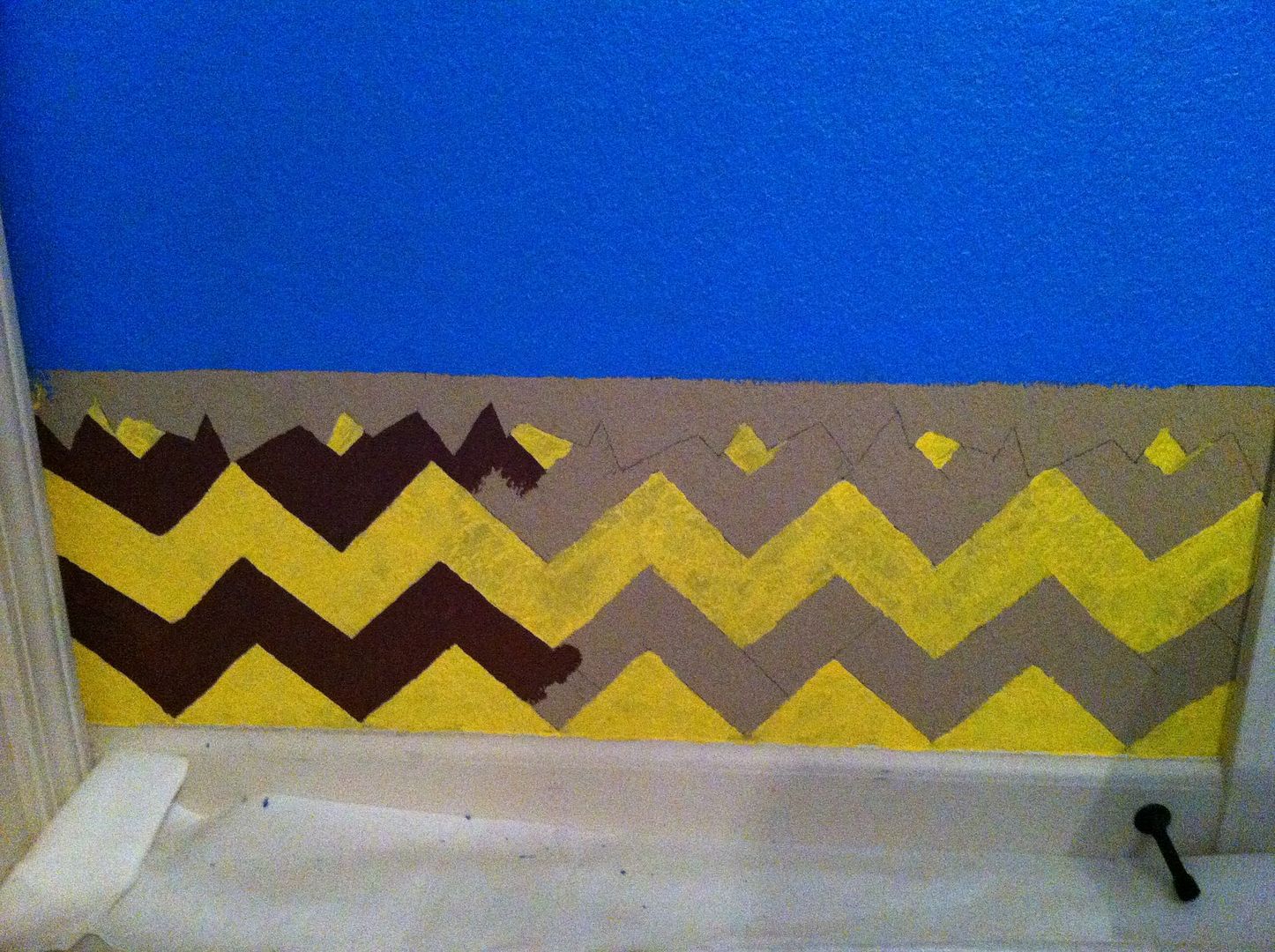 #1--it's too Charlie Brown-ish (which is not the theme for the room).
#2--it wasn't adding enough to the room to justify the HOUR spent just getting that far.
#3--it was a PAIN just to draw out.
#4--The yellow was going to take three coats of paint to cover properly which would probably add a week onto my paint time (and thus your wait time!)
So I made the executive decision to go with neither of the options I presented to the husband and go with something simpler and less distracting. Thus the green above. Which I like better. It's more versatile, less visually offensive and much easier.
I just need more green paint since I changed up the plan.
But that's an easy $4 fix.
So, the first photo is my stopping point for yesterday. I am almost completely done with two walls. I have the wall color, the green at the bottom and two designs painted on that wall so far. I need to do some finishing touches on one and then sketch out and paint in a third one.
Then I start on the two remaining walls which include another drawing to paint that will be hopefully less time consuming than one of the ones I've already done.
But while we're talking about painting and such, I thought this would be a good place to throw in some things I've previously painted:
Ty's Sheriff's Star
My first freehand project was just a simple Sheriff's Star over Ty's wagon bed. I had plans to do more with his room, but it just never happened. The bed was the focus of the picture, but you can see it and get a general idea.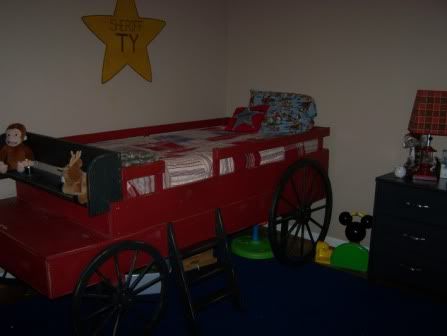 Sheriff's Office Sign
Next up was a sign for the Sheriff's Office and Jail that I used to work at. I that I designed, projected, sketched and painted.
Sheriff's Office Wall Logo
After that was the same logo on the wall of the conference room at the Sheriff's Office and Jail that I used to work at. I also hand painted the border around the room, too.
Caden's Arrrrrsome Pirate Ship
And then came my labor of love for my nephew, Caden, in his Big Boy Pirate room! (Which was also projected).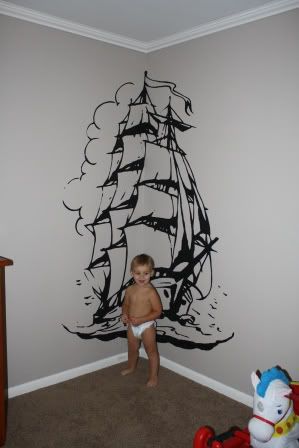 Holy cow!! Look how little he was!!
So, that brings us to the present and to the materpiece in progress in Ty's room, which I do not have the advantage of projecting so let's just say that my ruler, level, pencil and I have spent a lot of time in each other's company this weekend!
And just a reward for reading this far.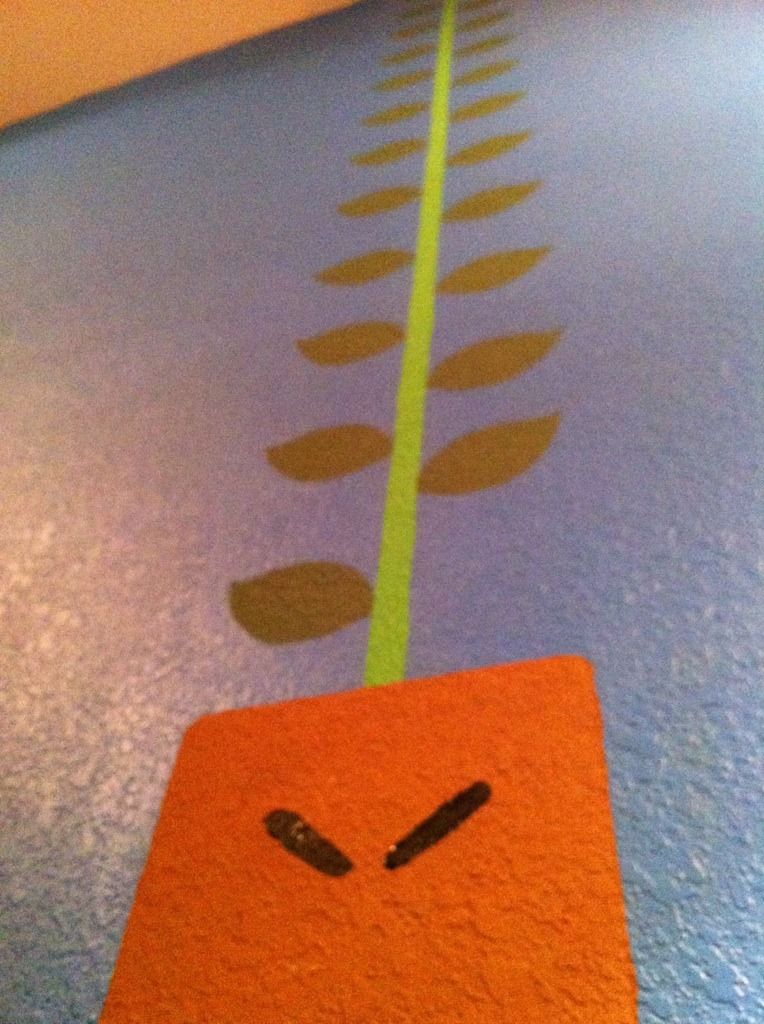 It's not completed and still needs some finishing touches, but maybe that will get you by until next time. ;)