If you know me, you know I always have a project going on.
One of the ones I keep attempting to tackle but never quite get through is a wall in my foyer. I want a collage of sorts on it, but I want everything representative of my family as a whole, and as individuals as well.
A few months ago
I got out an unused canvas I've been storing in my closet
and I painted it to match some Calling Cards I got made with our names on them when Jason & I got married.
I didn't like a solid background behind it, so I went with stripes since a chevron pattern was going to be waaaay more work than I was up to at the time.
I should have just put it up until I was ready to commit more time. Because now I have a painting and I hate the background of it. And it'd be less work to just completely repaint a new one than to change the background on this one.
But I'm going to do that at some point. It will just be a bit smaller. Becuase it won't be the central piece in that collage anymore. But as it stands, it doesn't make a good central piece because I'm at a loss as to what I could put around it that would #1--tone the stripes down a bit but also #2--build into the overall feel and layout of what I'm wanting on that wall. It's just not the cornerstone that I see in my head when I think about what I want.
So, this week's project is the central piece for that collage.
Thanks to a
little
lot of help from my Daddy, I'm almost half-way done with it.
Here is the starting point (well, after the initial standard 1x4 status)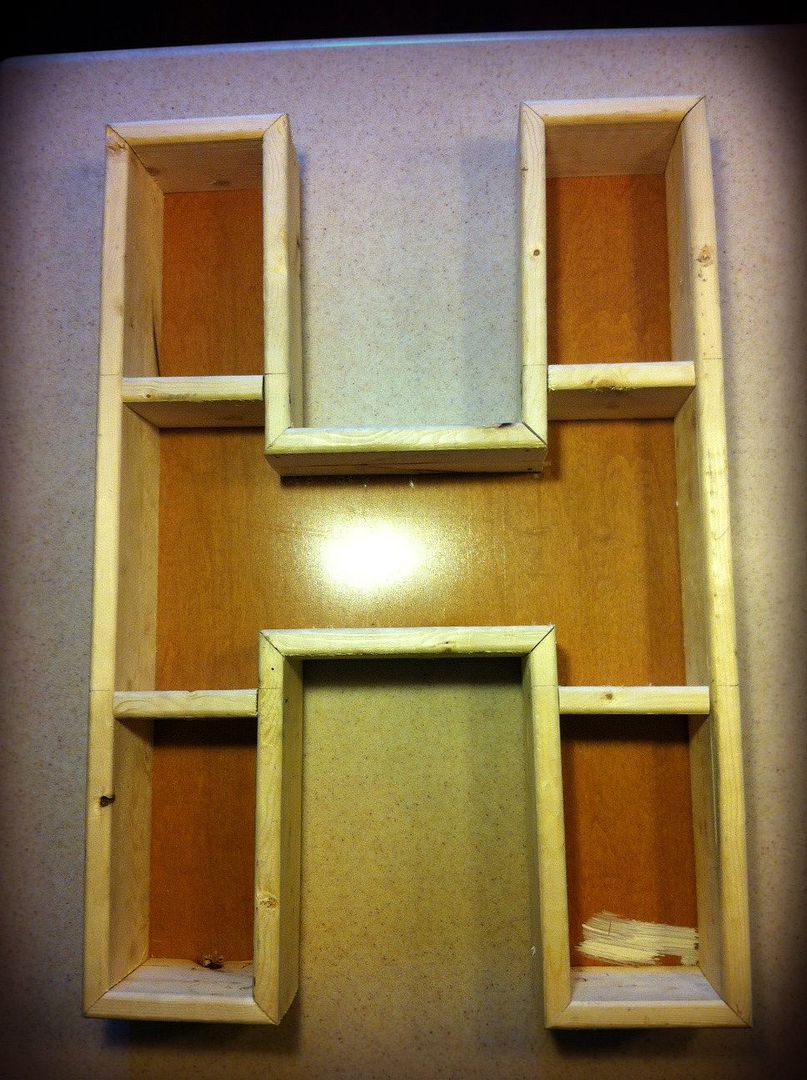 I spent Sunday night filling holes with wood filler. And then last night I sanded and sanded and sanded. (My arm is
killing
me today because of it)
And then I cleaned it up, wiped it down, and put a coat of paint on it.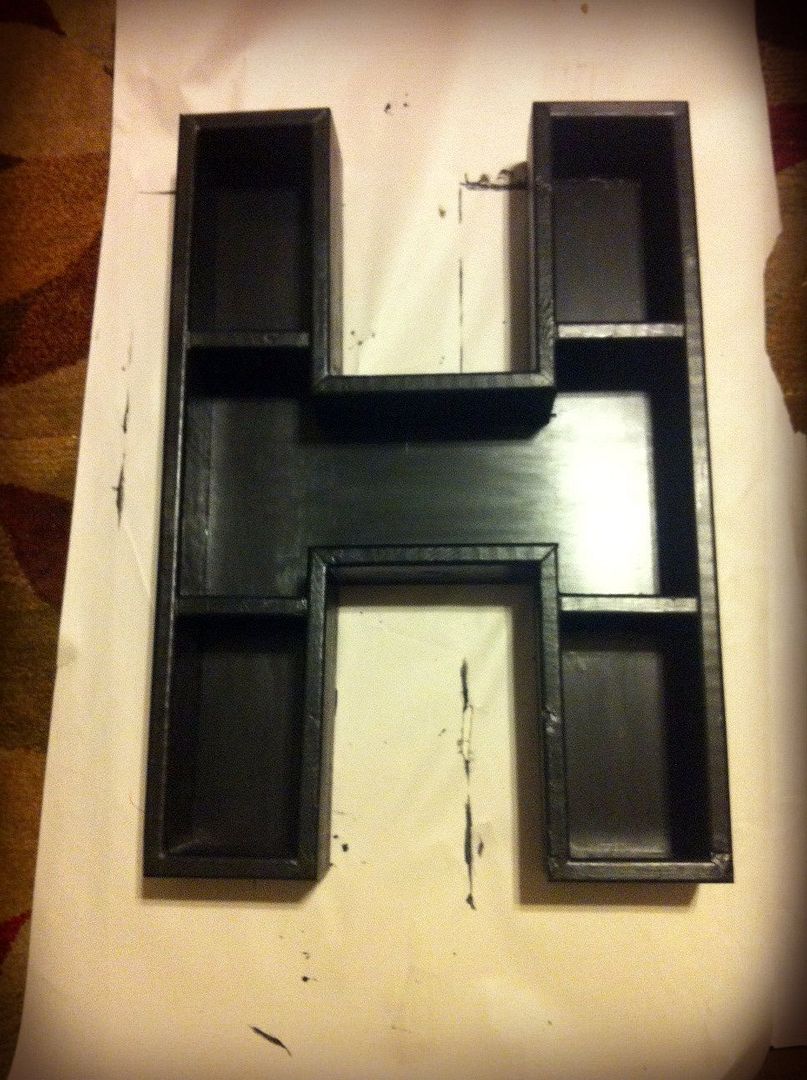 Painting always helps you see where you missed spots in sanding, so I need to re-sand it tonight in a few areas and then I'll probably hit it with a final coat of paint and then onto the wall it goes once it's dried!
I'm super-excited about it and about (hopefully) getting the rest of the wall done, too!
Keep checking back, I'll post more updates as I go!