Merry Christmas from us Crazy Cats!
---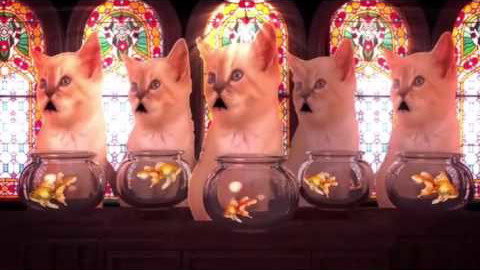 Starting off the Christmas Season with some merry wishes from those crazy cats: Jason, Ashley, Ty & Beckett.
Ashley is a thirty-something wife and mother of two boys. She enjoys spending time with her family, as well as reading and decorating their home. Her blogging adventures began in 2006 as a single mother and have carried on through marriage and a new life with a husband, a ten-year-old, and an infant.