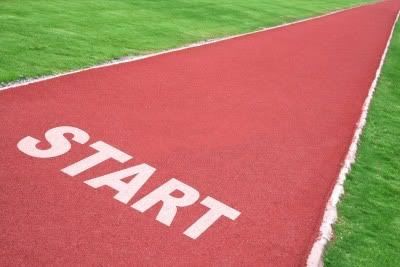 So about a month ago I decided to start a jogging plan called the Couch-to-5k. A friend of mine read
this website
and decided to start doing it and so I decided to take a leap and do it, too.
Basically, what this plan does is it takes the Average Joe and works them up to being able to jog 5k (3 miles) within a 9 week period of time.
I'm on week 4 right now.

Week 5, I fear, will kick my butt.

But I wanted to share it with my readers in case it's anything anyone wants to do.

So, here's the jogging plan: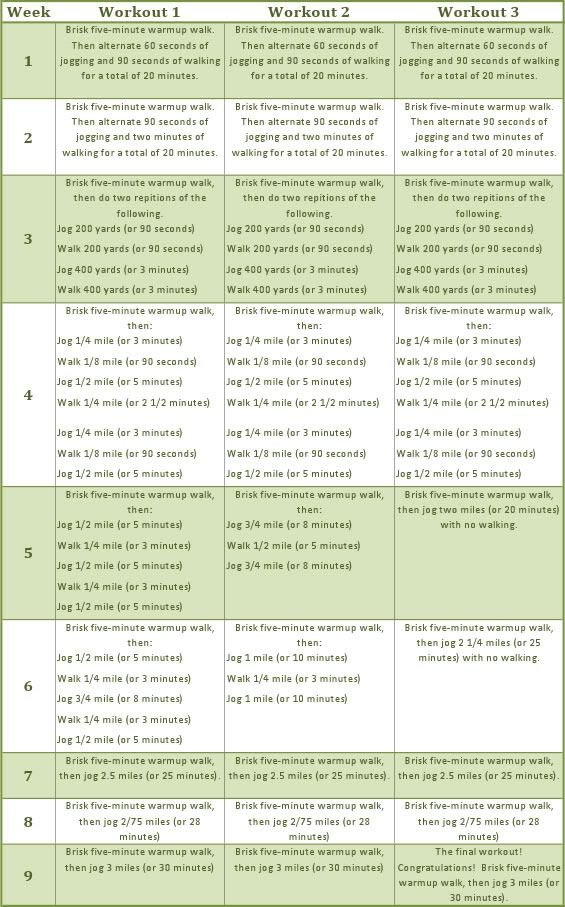 (View Full Size)

And I promise to update with progress as I go! So far, it's taken me almost 6 weeks to get to week 4 because of weather and tendinitis flare-ups in both ankles and the threat of it in both knees, so I took a few days off to pacify my body.

Yesterday was my first day on week 4, which moved from jogging in increments of 90 seconds and 3 minutes, to jogging in increments of 3 minutes and 5 minutes. Next week it moves to 5 minutes and 8 minutes and then on up to 20 minutes, so I'm interested to see how my body and my respiratory system respond to that.

If any of you decide to take the leap and start this jogging plan, I'd love to know how you progress!