My son went to Oklahoma with my parents this weekend to see my Grandma (aka "Grandma Real").
While in Oklahoma, the men were working in the attic on a heater and Ty wanted to go up and see into the attic, so Grandma Real let him go up and thus began their adventure.
They found treasures of all sorts! Including this poster....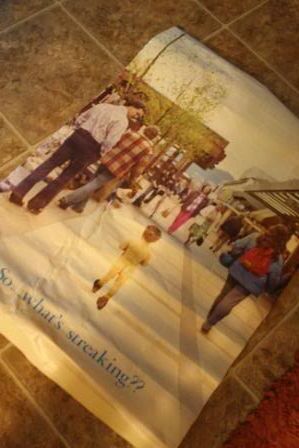 Which is now in the trash.
Ty was a good sport when I told him that we didn't want a picture of a naked boy on his bedroom wall.
He then told me that he didn't really want it, but they (whoever 'they' is) told him he needed to bring it home. But he didn't want it because it had a naked boy on it and that's not nice.
Back to the story. While in the attic they also discovered an item that I would later become smitten with.
A box.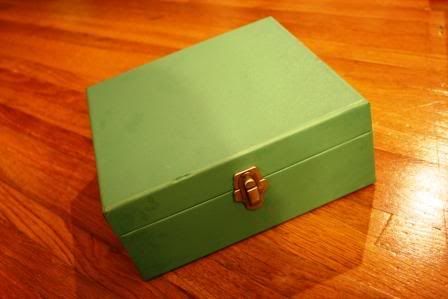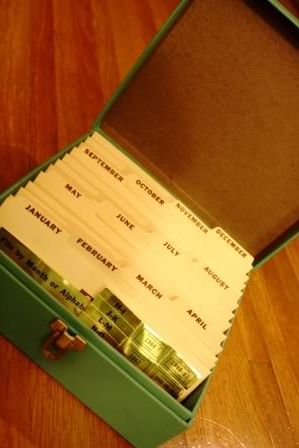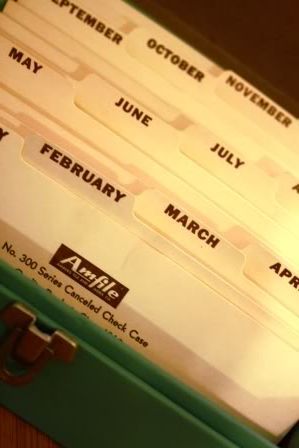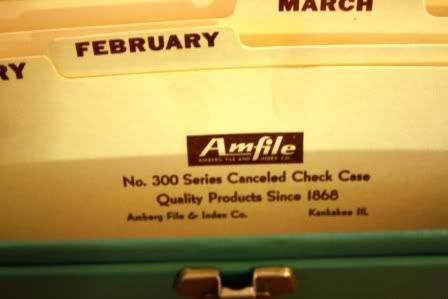 A Canceled Checks box that dates back to the 60's.
And I'm going to use it in a similar fashion to house check duplicates, receipts for credit and debit transactions. I might even use it to keep bank statements and bills in, too, except that I'd have to do a bit of modification to get it to hold an 8 1/2 width paper. But that'd be pretty easy.
In other news. Mystery Man and I spent the weekend together.
Our plans had to be modified a bit because of the weather, but he was a total sport and went right along with a little bit of shopping that I needed to get done!
Among the items purchased was a DSi for Ty.
I got one from Mystery Man for Christmas and love it, except that I never get to touch it because Ty loves, loves, LOVES playing Mario Kart on it.
So he now has one of his own which will come in handy in a few weeks when we go to Disney World! (Yes, I'm super-excited!!)
And since I have my Rebel back from repair, I leave you with some parting shots of my son and his new (but time-limited) past-time!!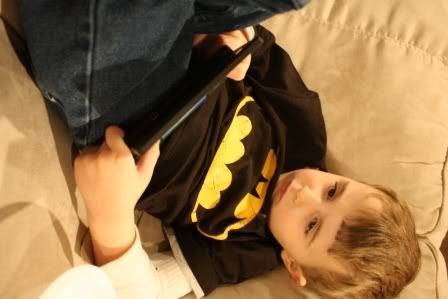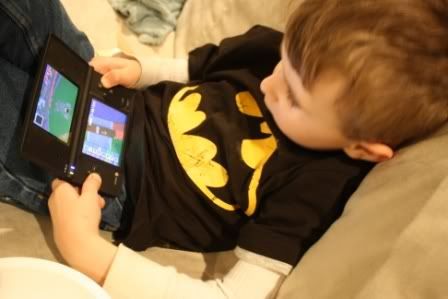 Now I'm off to make some supper and then settle in for a little time with my new book.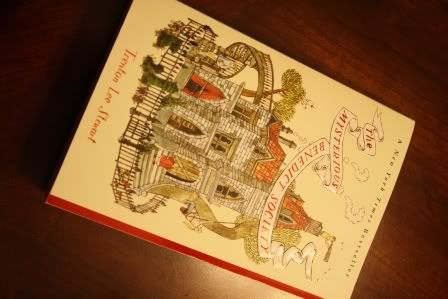 I'll let you know what I think when I finish!