Call them what you will...Over the Shoulder Boulder Holders, Wiggler De-Jigglers, Boobie Baskets...there's nothing that causes a woman more anguish than shopping for a new torture device.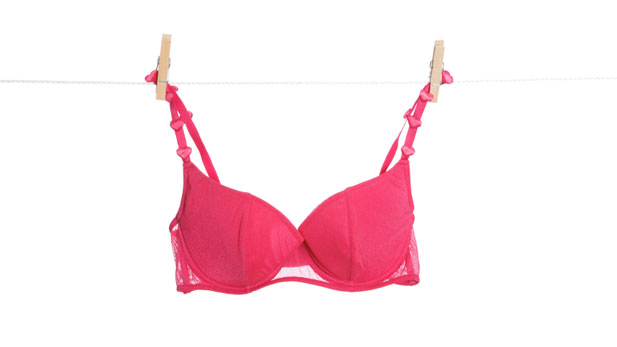 Previously my anguish came from being a twenty-something browsing the B cups in the store and searching for a bra that had part of the boobs already attached to it (without which I would have been in the A section). Fate was always cruelest when the little pre-teen saunters by with her full set of D's.
"Excuse me"
Me thinking to myself: Seriously?! Cause you know she can't possibly make it past you with those things unless you move.
It was salt in an open wound. And it happened every time.
Not this time. Fortunately God knew that I was going to have all the irritation I could handle with this shopping experience.
At about 6:30 last night I updated my FB status to "
1 hour, 3 dressing rooms, 24 bras, 0 purchases, 1 irritated woman. #menhaveitsoeasy" Needless to say it quickly garnered likes and comments from the relatable females on my friends list.
The problem appears to be that I've put this off for too long. Last time I bought a bra I just got the same brand, style & size as the one I was wearing at the time. Unfortunately....my muffins are topping in multiple places now and that's not an option this time.
So, to the dressing rooms I go.
And how quickly I discover that a 34B bra and a 36C bra have absolutely nothing more than brand and color in common. Shape, size, structure....it's a whole new ballgame. And comfort? Psha! You're kidding yourself!
At lunchtime today I braced myself for Round Two, back to one of the stores to try on some other brands I didn't check out last night. 6 more bras there (total now of 30) before I gave up. On a not-very-thought-out whim I decided to run to Victorias Secret, even though it's Holiday season and I have no business dropping VS prices on a bra when I should be putting that money towards The Boy and his ever-expanding Christmas List. But I have time to waste, so I go in.
Three bras later I'm kicking myself in the tookus because I feel like my girl bits are on a cloud of blissful comfort in a bengal striped bra with pretty sparkles on it. The torture part of this device is the price tag.
My regular bra that JCP discontinued....I could buy three bras (on sale) for the price of this one. If I sucked it up and got some of the itchy, scratchy bras at TJ Maxx I could buy anywhere from 6-8 bras for the price of this ONE.
This one bra is the equivalent of dinner for my family at Red Lobster, drinks and tip included. If you know me, you know I'd much rather have Red Lobster.
Two days, 33 bras, and a whole lot of irritation, frustration, and a twinge of regret later I'm still empty handed (no pun intended). But only because God saw fit to ensure that store would be out of that bra in that color and that size that I needed.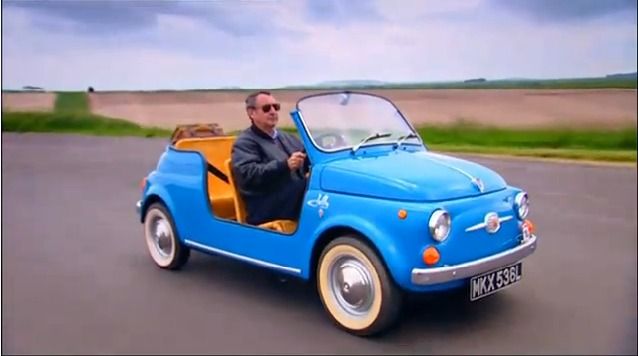 So now, after knowing what it's like to drive a spacious and luxurious sports car, my girls are back to driving their 1973 Fiat 500.
Ain't that the way the cookie crumbles.